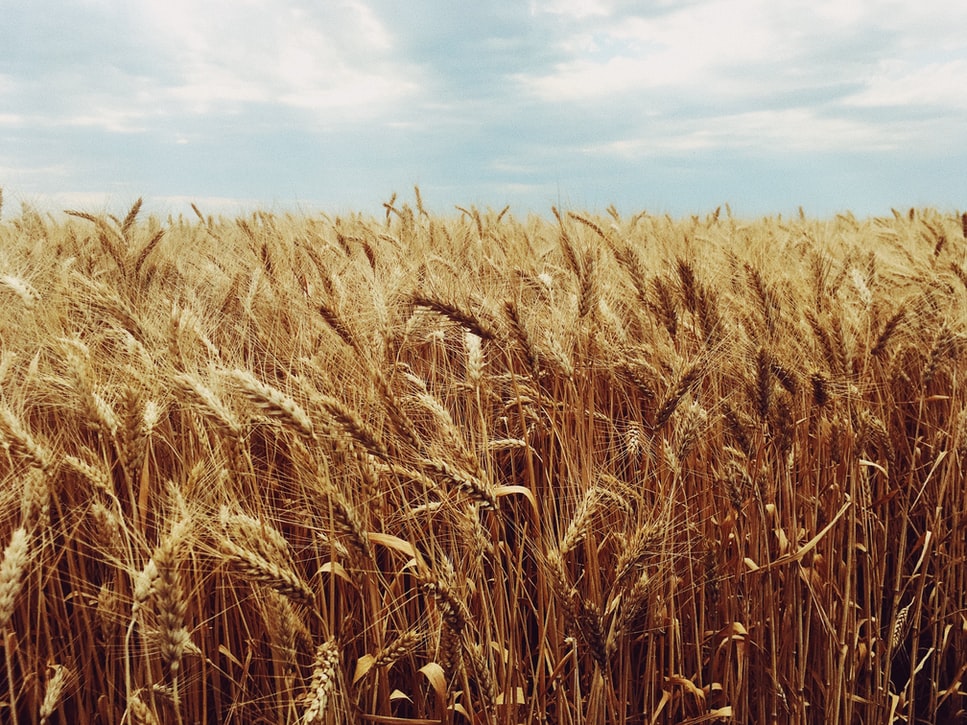 Today is the day before Easter. It is a time that commercially we are told to commemorate by brightly colored eggs and chocolate bunnies. A time to gather. A time to renew. A time to celebrate tomorrow.
But today, yet again, in what feels like a three-year long winter, the wind blows straight out of the north, driving the snow before it. It is a storm that matched my mood as I searched unsuccessfully the past several weeks to buy even a small sack of flour. No flour lined up on grocery store, shelf after shelf.
It infuriated me. Montana ranks third in the nation in wheat production; and the state's northcentral Golden Triangle, named for its billowing waves of golden wheat at harvest, supplies, on its own, most of that commodity. Here I was standing at the tip of the Triangle (visible supposedly even from outer-space), a child of that triangle, a youth who had driven a truck to deliver wheat from a field in that Triangle to the elevator in town; and I couldn't find one measly five-pound sack of flour, essential as the staff of life.
But what kept tapping on my shoulder was a reminder of the importance of the symbol of winter wheat. It grabs my heart, for it is the plant that carries the symbolism of rebirth and new life. Cultivating and nurturing this plant is an incredible act of faith because a field of winter wheat is seeded in the fall. In the face of storms blowing out of the north. In advance of the temperatures that dip to 40 below zero. Ahead of the winds that bare the ground to the elements and heap the snow drifts that gather in the potholes of the prairie.
To protect our families and ourselves, we now find ourselves, like the winter wheat, having to abide in a period of dormancy, or preparation. We humans often find that difficult because of the structures and expectations of our lives. The cycle of winter wheat can remind us, if we allow it, of the richness and fullness, the wealth of the crop that requires a period of dormancy in order to bring the harvest of our work.
We can take the time to consider not just what has to be done before we fall exhausted into bed tonight, not just the list that we are told we need to finish tomorrow but envision what possibilities lie ahead. Perhaps we can touch and feel those moments and hours in which we help shape a richer and more sustainable life in the years ahead for our families and our communities.
For those of us who create, which I believe we all do, how are you going to shape your work? How will it impact those around you? How will those actions open up new doors and the riches of the possibilities? You know, like abides with the winter wheat.
Photo by Igor Karimov on Unsplash
Also: Check out Russell Rowland and Aaron Parrett's discussion of Milred Walker's book "Winter Wheat."